Important News at TUHSD
So much is happening in our district! One of our goals is to help keep you informed of all the changes and positive activities taking place here at Tolleson Union High School District. Check back often, as we'll be updating this page frequently with the latest news and events.
University High School is One of the Top High Schools in Arizona and the Nation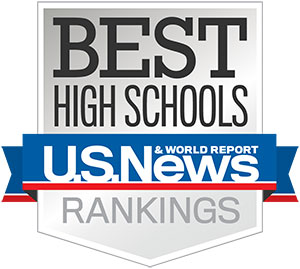 We are excited to see the latest U.S. News and World Report high school rankings where University High School stands out among top high schools. Kudos to our students, staff, and all that have supported these efforts. The 2023-2024 best United States high schools list looked at 18,000 schools across the country, ranking them based on state assessments, college preparation, and more.
University High ranked number five in Arizona public high schools and number 27 in the nation! Please visit the U.S. News and World Report Best United States High Schools page to find out more about the rankings.